about the Sisterhood
The Sisterhood of TINW is a community within a community.


We are single, married and partnered.
We are with and without children.
We are born Jewish, Jews by choice and non-Jews married to Jews.
We are new and long-time members.
We are mothers, daughters and sisters.
We would love to include you in our community! Please join us!
Contact us anytime at sisterhood@tinw.org with questions or ideas.

Our Mission
To provide an environment of friendship, respect, intellectual and spiritual growth for our members, to enrich our Temple through social and educational programs, fundraising and financial support, and to engage women in the pursuit of Gemilut Hasadim (acts of kindness),
Tikkun Olam (healing the world) and Tzedakah (righteousness).
We make a difference.
new members are always welcome!
...JOIN US for 2021-22!
The Sisterhood of Temple Israel, a proud Women of Reform Judaism affiliate, warmly welcomes new members. Our meetings are held the second Wednesday of every month at TINW at 7:30PM. We have many events throughout the year and are open to new ideas! Please join us, by filling out the form here, there is something for everyone!
*SPECIAL - $18 dues for women ages 18-30!

*Sisterhood membership is free for first year Temple members.
sisterhood's fall fundraising drive for feeding westchester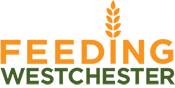 Respond to Food Insecurity in Our Westchester Community
Across America people are waiting for food, ... Job losses have been concentrated among low wage workers. The number of Americans living in poverty has grown by eight million since May, according to recent research" (The New York Times, 10/18/20, SR p.9). Here in Westchester the level of food insecurity is staggering, with at least 60,000 hungry children.
Sisterhood is holding a fall fundraising food drive for Feeding Westchester starting now through mid- November and Thanksgiving. Feeding Westchester provides 95% of the urgently needed food directly to individuals and families and through local partners, such as food pantries, schools and senior centers. Every dollar donated provides four meals for Westchester children, families and individuals struggling with hunger. For more information on Feeding Westchester, visit their website: feedingwestchester.org
You can help today! Either donate through the TINW Sisterhood by simply clicking here (we will forward to Feeding Westchester) or mail a check directly to Feeding Westchester at 200 Clearbrook Road, Elmsford, NY 10523. Make checks payable to Feeding Westchester.
Thank you - together we can make a difference!
supermarket gift cards
Supermarket Gift Cards can be purchased in denominations of $25, $50 & $100. This costs you nothing additional and helps to raise funds for TINW's Sisterhood. Cards are available for these local supermarkets:
Food Town

Stop & Shop

Shoprite

Acme
Contact Lainie Parker to set a time for card delivery within our area (Croton, Ossining, Cortlandt, Peekskill, Yorktown).
we've been having fun online and in-person!
All Events
Thursday

,

Feb

February

10

,

2022

Mah Jongg - The Art of the Tiles


Thursday, Feb 10th

7:30pm

to

9:00pm




Sisterhood will host an evening with Gregg Swain, an art historian and author, to tell us about her interest in the game and her research into its art. Gregg has been extensively researching the characters on mah jongg tiles. She co-authored two books, and currently has a blog (https://clicktime.symantec.com/38ohGPtLDEm3So2XjrgdZPU6xn?u=www.mahjongtreasures.com), where she relates the characters on the tiles to Chinese art.
Discussion with aviva brown
If you missed the discussion with Aviva Brown, here's the link and passcode: https://us02web.zoom.us/rec/share/PugffrQYOXNUGWgrrOfulT4_lxNOai0ErLPI_YOSzlwp8N5zqx4wIs4xitWNr4vi._C-6f6V4_tydJKkr
PASSCODE: q53U3apM
recipe cheat sheet for jewish holidays
Holiday time and you have to cook and you don't know what to make? The TINW Sisterhood has created a Jewish Holidays Recipe Cheat Sheet that has tried and true recipes, including appetizers, side dishes, soups, main courses, and desserts! This handy helper is available for a $5.00 donation. The recipes will be sent to your email address so you can print them out at home.
Order Your Jewish Holidays Recipe Cheat Sheet here
sisterhood in the sukkah
We had a lovely evening with a shmooze and a nosh as we enjoyed the mitzvah of (safely) gathering in the temple Sukkah.
Women Cook Passover Recipes
Our Israeli friends sent us some of their favorite Passover Recipes!
What a wonderful way to stay connected with the women we met and learn more about their culinary heritage.
You will find desserts, appetizers and main courses from multiple countries cuisines. Just use the blue link above to access them.
Keeping Current: Sisterhood Info
Wed, January 26 2022
24 Sh'vat 5782
Events
Today's Calendar
---
Friday Night
Candle Lighting

: 4:49pm
Shabbat Worship

: 7:00pm
Shabbat Day
Torah Study

: 9:30am
Worship
: 10:30am
Upcoming Programs & Events
---
This week's Torah portion is

Parashat Mishpatim
Candle Lighting
Purim Katan
View Calendar
Coming Soon... Join Our Mailing List
Wed, January 26 2022 24 Sh'vat 5782